Skip to Content
Discover the Top 5 Reasons to Choose DeJaVu Estate Liquidators
Choosing the right estate liquidation company can be a daunting task, but DeJaVu Estate Liquidators makes the decision easy. With our award-winning service, global reach, expertise, transparent payments, and comprehensive auction support, we stand out from the crowd. Here are the top five reasons why DeJaVu Estate Liquidators should be your first choice.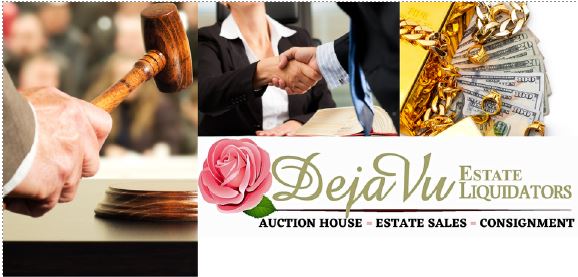 Award-Winning Service: We pride ourselves on our dedication to customer satisfaction, a commitment that has led us to be voted the Best Auction House in South Florida for four consecutive years. With DeJaVu Estate Liquidators, you can expect nothing less than a high-quality experience every step of the way.
Impressive Global Reach: At every auction, we attract between 8,500 and 9,000 qualified registered bidders from all corners of the globe. This broad audience ensures maximum exposure for your items, fostering healthy bidding competition and helping you get the best possible price.
Unmatched Expertise and Reputation: Trust is at the heart of our business. Over the years, we have built a solid reputation by successfully connecting buyers and sellers in an engaging and efficient auction environment. With our proven track record, you can rest easy knowing your estate is in expert hands.
Transparent Payments: At DeJaVu Estate Liquidators, we believe in making transactions as smooth and hassle-free as possible. Our clear and straightforward payment terms, coupled with a generous 30-day payment window, ensure a seamless financial experience for our clients.
Complete Auction Support: From the initial item valuation to post-auction follow-ups, our dedicated staff is here to provide end-to-end support. We strive to make the auction process as worry-free as possible, allowing you to focus on what truly matters.
Ready to experience the DeJaVu difference? Call us for a free consultation today at 561.225.1950, or visit us at www.DeJaVuEstateLiquidators.com to learn more about our services. Your peace of mind is just a phone call away.
Voted BEST Auction and Estate Sales Company in Palm Beach County