Skip to Content
Auctions Services in Palm Beach County
DejaVu Estate Sales and Auctions is a top-rated auction house. Our professional auctioneers are experienced in real estate, personal property, and charity auctions.
Being a top-rated auction house means that we have been reviewed by our clients and have a rating of at least 4.5 stars out of 5 stars. The auction house also has to maintain an 80% satisfaction rate on payment, shipping, responsiveness, and accuracy.
We are currently rated on LiveAuctioneers, the largest platform for online auctions, as 97% better than any auctioneer in the world. In most categories, we are rated in the top 2%.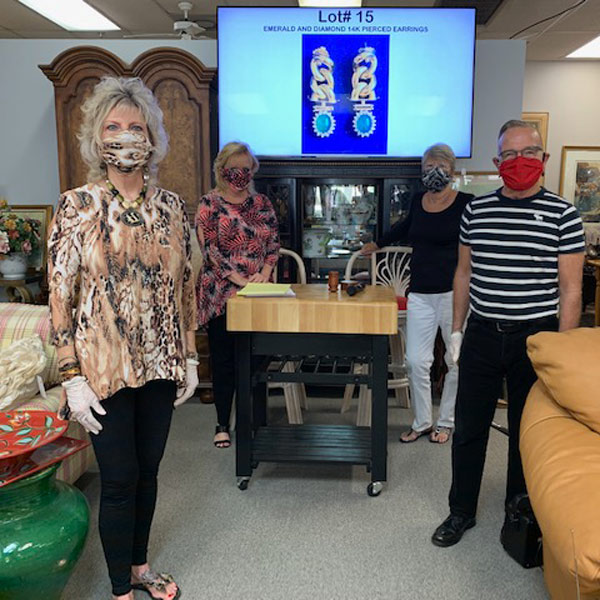 DejaVu holds monthly champagne brunch auctions in our Palm Beach Gardens showroom. Our auctions are both live and on-line using three different platforms; Live Auctioneers, Invaluable, and HiBid. Thousands of online bidders compete with floor bidders who attend the auction.
From designer handbags and couture clothing to collectibles, automobiles, boats, antiques, jewelry, Mid Century Modern and furniture- our auctions are packed with the "Best of Palm Beach Treasures"!
Voted BEST Auction and Estate Sales Company in Palm Beach County