Skip to Content
How An Estate Sale Can Benefit Your Move To Assisted Living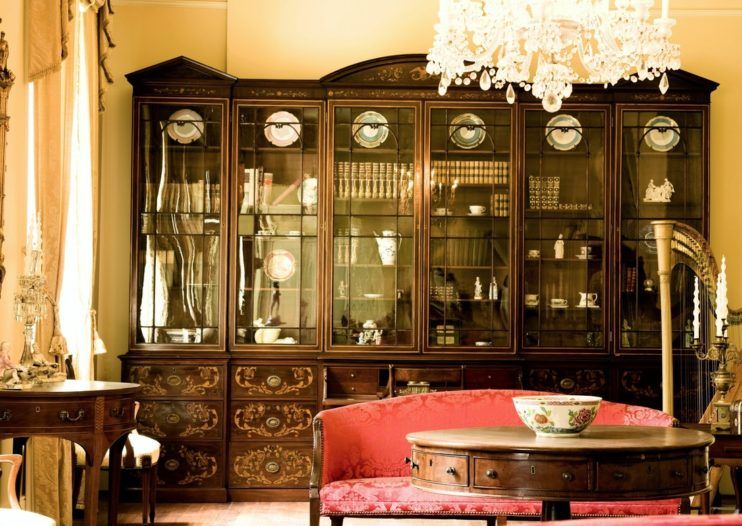 Getting older is a fact of life. It is going to happen to all of us at some point and each person handles this process differently. As we get older and reach a point in life where it is better for us to have some extra help there are a few paths we can choose. Some of us may go and live with our children and their families and others may choose to take a different route and decide that an assisted living facility is a better option and for some going to an assisted living is the only option. Regardless of what the circumstances are when someone is faced with having to move to an assisted living facility they or their loved ones are going to be left with the task of weeding through years of personal items and deciding what is going to stay and make the trip with them and what is no longer practical to hold on to. This is not only a very emotional task it can be very time-consuming. This is where having someone with experience and knowledge can really make a difference. At DejaVu Estate Liquidators we strive to make you feel like family and we also treat you and your belongings with the utmost respect. Below I have listed a few benefits of using our company to help you through this stressful time in your life.
Contributes Financially – Moving to an assisted living facility not only can be draining emotionally but financially draining as well. Although some of us have insurance that helps us with these costs it is never fully covered and someone is left having to foot the bill. Having an estate sale can help cover some of the unforeseen costs.
Downsizing – Aside from the financial aspect of moving to an assisted living facility, you also have to worry about where all of your things will go. When you move, you will not need much more than your most personal items. DejaVu Estate Liquidators will come to your home and give you a free consultation and then we will go to work organizing and staging your home to ready it for the estate sale. Prior to the sale, we will have you decide what you would like to do with any items that do not sell that way we can have everything boxed up for you. You can choose for some items to be picked up for charity, some can be boxed for storage, or items that are of value but did not sell can be sent to our 15,000-square foot consignment shop where they can be sold and in which case you would receive a monthly check for items as they sell. No matter what you decide to do DejaVu will make sure that your home is left clean and ready to sell or rent.
Pricing – What are my things worth? This is where having DejaVu handling your estate sale can really come in handy. There is nothing worse than selling something at a garage sale for $2 and later finding out it was worth $500. We have over 22 years of experience doing this and we pride ourselves on the quality of our research. We make sure that you receive a fair price for all your items. We also keep a digital and written inventory of all your items.
Marketing – When trying to sell so many items at once most people run into the problem of not only pricing these items but also taking the time to find the right forum to sell the items and along with this means taking individual pictures of each item, listing them, and then packing and shipping them. When you use DejaVu Estate Liquidators we send out over 5,000 email blasts to the most prominent estate sale buyers and we also advertise through the newspaper, internet, and flyers made specifically for your big sale. This is all included when you hire us.
Garage Sale vs. Estate Sale – Some people see these two as relatively the same thing. They are WRONG. These two sales could not be any different. The first huge difference is the fact that you would be left doing all the work (pricing, labeling, organizing, setting up, advertising, getting permits, and cleaning up). With a garage sale, you will basically be giving your items away. People see a garage sale as an opportunity to get basic items for pennies on the dollar whereas an estate sale all sale items are researched and then priced accordingly and the buyers that come to an estate sale know this upfront. The other difference is that a garage sale is a cash-only sale with an estate sale we know that we have bigger ticket items and we are prepared for that by accepting all major credit cards and checks. The other large problem you will find with a garage sale is that you cannot watch everyone by yourself so don't be surprised if a few items come up missing. DejaVu Estate Liquidators not only provides staff and security for the sale we are also insured with Lloyd's of London to provide our clients with a sense of security when they use our company.
The transition of moving to an assisted living facility can take its toll on everyone involved not only emotionally and financially but it can take the valuable time away from you that could be spent readying yourself or a loved one for what lies ahead. Time is a precious commodity that we cannot get more of. We understand this at DejaVu Estate Liquidators and that is why we take our job helping you so seriously. Please visit us at https://dejavuestateliquidators.com or call us at 561-225-1950. We would be more than happy to answer any of your questions or schedule an appointment for your free in-home consultation. Our sister company, DejaVu Design & Consign can be found by visiting http://www.dejavudesigncenter.com.
Voted BEST Auction and Estate Sales Company in Palm Beach County