Skip to Content
Give Yourself Enough Time To Downsize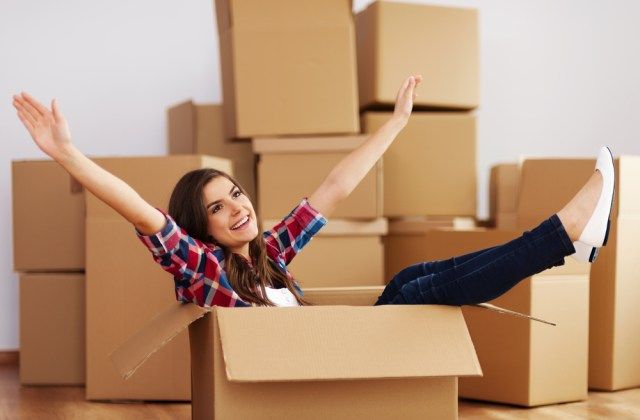 Everybody has certain items that they are attached to that makes it very hard to get rid of them. These things may be items that they have accumulated over the years which makes them special. Throughout the year's items add up including papers, books, glassware, etc. Sometimes people do not realize how much they are collecting until it is time to downsize.
This blog about timing has been made because people like to take their time and wait until the last minute to get things done. Things need to be planned out when there is a lot to get done. It is never good to wait until the last minute for anything. Always have a plan.
The organization is a big key when it comes to downsizing. Staying on track with what needs to be done is definitely something that will help in the end. If things are not well-organized things get confusing and people get stressed out. To make the downsize go smoothly stay on track as much as possible.
A lot of people see things happening differently than they will in reality. They have their expectations set high, and a lot of the time they do not give themselves enough time to finish everything promptly. They feel that they can: (1) Clear out their house, (2) make important decisions, (3) get all the companies lined up and scheduled that they may need during the move, (4) and within a couple of weeks, be settles into their new home.
This does not always happen as easily as planned. They seem to forget that they have been living in the same house for quite a long time and have accumulated a lot of things they probably don't even know they have. It takes time to organize things, donates things, or get rid of things that are not needed.
There are a few things that need to be taken into consideration when cleaning out a house:
Give yourself enough time to organize and chose what will be kept.
Set a deadline for the amount of time the family will have to get what they would like.
Give yourself enough time to see the house.
Give yourself enough time to find the right charity that you would like to come to pick up the items that will be left behind.
Give yourself enough time for the garbage truck to pick up all the trash.
Make sure enough time is made for contractors and handymen to come to the house and do whatever is necessary.
Make sure enough time is set aside in case rugs need to be cleaned or any area of the house has to be painted.
Set aside enough time to make sure that your items such as documents, jewelry, etc. are secure.
Always make sure there is enough time for your appointments such as meetings or doctor visits.
Enough time/space needs to be given to professionals or estate professionals to be capable of finishing what they were hired to do. These professionals have a lot to do, and for it to be done properly they need time and space.
When it comes to downsizing, there are a lot of things that the family may not need. Make sure to get rid of whatever your family is not going to want. It will save a lot of time at the end that could be used doing something else that is important. They say that one person's junk is another's treasures, but in all reality, there are probably things that don't need to be kept.
Clients have struggled for years deciding to decrease there clutter and put a plan into effect. For things to go smoothly before you think about downsizing, contact people that will be willing to help so that in the end it will be a lot quicker and easier to finish the job.
Our professional staff is chosen and trusted by families, health care facilities, retirement communities, attornies, bank trustees, and realtors. DejaVu's 22 plus years in sales and marketing along with a network of national and local buyers and dealers translates into the highest prices possible for your possessions. We handle all aspects of your sale including organization, set-up, pricing merchandising, advertising, security, and hosting the actual sale.
Voted BEST Auction and Estate Sales Company in Palm Beach County