Skip to Content
DejaVu Design Center donates food to The Lord's Place to Benefit Homeless Community in Palm Beach County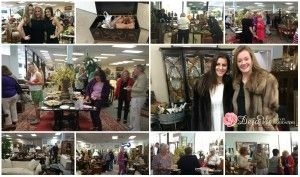 PRESS RELEASE
DejaVu Design Center donates food to The Lord's Place to Benefit Homeless Community in Palm Beach County
PALM BEACH GARDENS, FL.- The DejaVu Design Center recently organized and hosted a Grand Opening Fundraiser to benefit The Lord's Place, a non-profit, non-sectarian organization dedicated to changing the lives of homeless families and individuals in Palm Beach County. A resounding success, DejaVu collected and donated over six hundred dollars' worth of food to the organization, which will be used to help the local homeless community.
This well-respected local business has been providing support to the community for over 20 years through fundraisers and donations and has successfully helped hundreds of people.
Numerous families with children are homeless in Palm Beach County; 42% are children under 6, and more than 2,000 homeless students are enrolled in the local school system. Many veterans make up a significant portion of the homeless population, and many women become homeless as a result of fleeing domestic violence.
The DejaVu Design Center and owner Susan Bender are committed to making a difference in the Palm Beach County Community. For more information on the DejaVu Design Center, visit www.dejavuestateliquidators.com or visit our store located at 4084 PGA, Blvd. Palm Beach Gardens, Fl 33410. For more information on the Lord's Place, visit www.thelordsplace.org or call 561-494-0125.